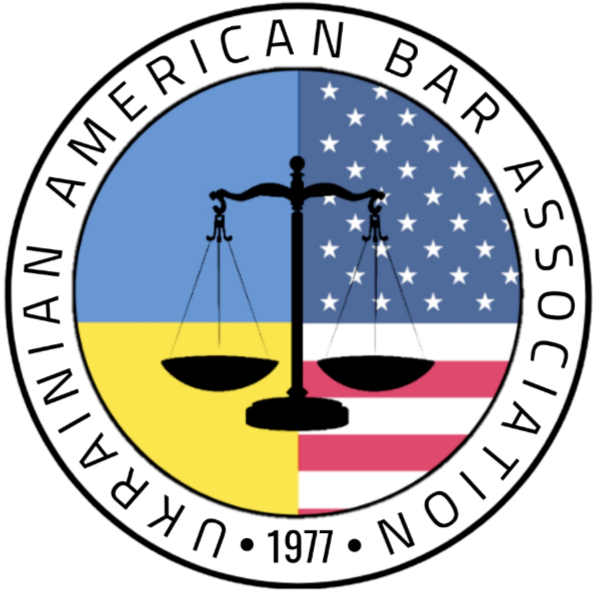 Ukrainian American Bar Association
The Ukrainian American Bar Association (UABA) is a national bar association created in 1977 whose members are U.S. judges, attorneys and law students of Ukrainian descent and those American attorneys with an interest in Ukrainian matters. Associate Member status is available to foreign jurists from other jurisdictions, such as Canada and Ukraine, who share the UABA's goals and dedication to the rule of law, and the UABA's mission objectives.


UABA Mission Statement

- To uphold and defend the Constitution of the United States and to maintain and promote representative government;
- To promote the administration of Justice and the uniformity of legislation and of judicial decisions, and promote the rule of law;
- To uphold the honor of the profession of law; and to advance the science of jurisprudence;
- To apply the knowledge and experience of the profession to the promotion of the best interests of the Ukrainian American community and of the general public good;
- To provide a forum for cordial communication among Ukrainian American lawyers;
- To assist the legal profession in Ukraine to achieve the above stated goals in their homeland, and;
- To correlate and promote the activities of Ukrainian American lawyers in pursuance of the above purposes and in the interests of the profession, the Ukrainian American community, and the general public.